ITT – Find ACT preparation courses have been an urgent need for young people who want to study in developed countries like US. To get this certificate with the expected score, you need to have a better understanding of the ACT exam.
Related posts:
Things to know about the ACT exam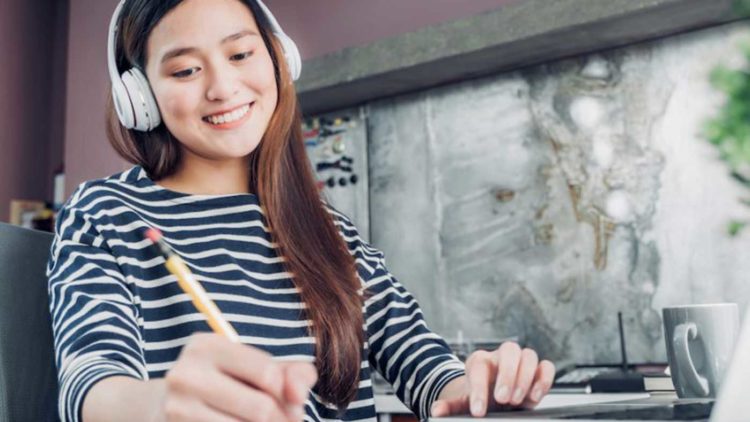 Before you find ACT preparation courses, you need to review the following information:
| | |
| --- | --- |
| Time | 2 hours 50 minutes to do the exam and 40 minutes to write an essay |
| Section | Math – English – Reading – Science |
| Number of questions | 215 |
| Math | Need to master general knowledge |
| English | Need good language skills, vocabulary does not need to be too wide |
| Essay | Give personal opinion on an issue |
| Held | Held for the first time in the spring semester of grade 11 and the next time in the fall semester of grade 12 |
ACT scores are calculated based on 4 sections: English, Math, Reading and Science. Each section is scored on a scale of 1-36. The highest average of ACT test is 36. If you choose to write, you will receive a separate score of 0-12. Candidates are allowed to take the ACT multiple times and the results will be calculated based on the test with the highest score.
For more: ACT self-study experience
Criteria to find ACT preparation courses
To find yourself a good place to practice, you need to consider the following criteria:
Teaching quality: Teachers have strong pedagogical background, professional experience, easy-to-understand, inspirational teaching methods. In addition, teachers need to proficient in English and have experience in ACT or be able to accurately predict questions in the test.
Teaching process: The qualified centers will assess students' ability through the entrance exam, then give a specific roadmap.
For more: ACT exam process
Teaching materials: ACT preparation courses must be fully structured with the content closely aligned to the test structure.
Enthusiastic supports: Students will follow the teaching and learning quality, update the situation and provide enthusiastic support throughout the process of accompanying students.
Trial lessons: Before you start to find ACT preparation courses, the trial lessons also contribute greatly to help you assess the quality. Through this regime, you can see if the teaching method is suitable for your learning style.
In order to find ACT preparation courses from the best center, it is necessary to thoroughly research from various sources of information. This will not only save time and money, but also improve the results of the exam if studying at the center always puts learning results first.
For more: ACT preparation in hurry
Now, Intertu Education is enrolling potential students for SSAT preparation, SAT preparation, ACT preparation, GMAT preparation, GRE preparation. For inquiries, please contact us directly or via email or hotline.